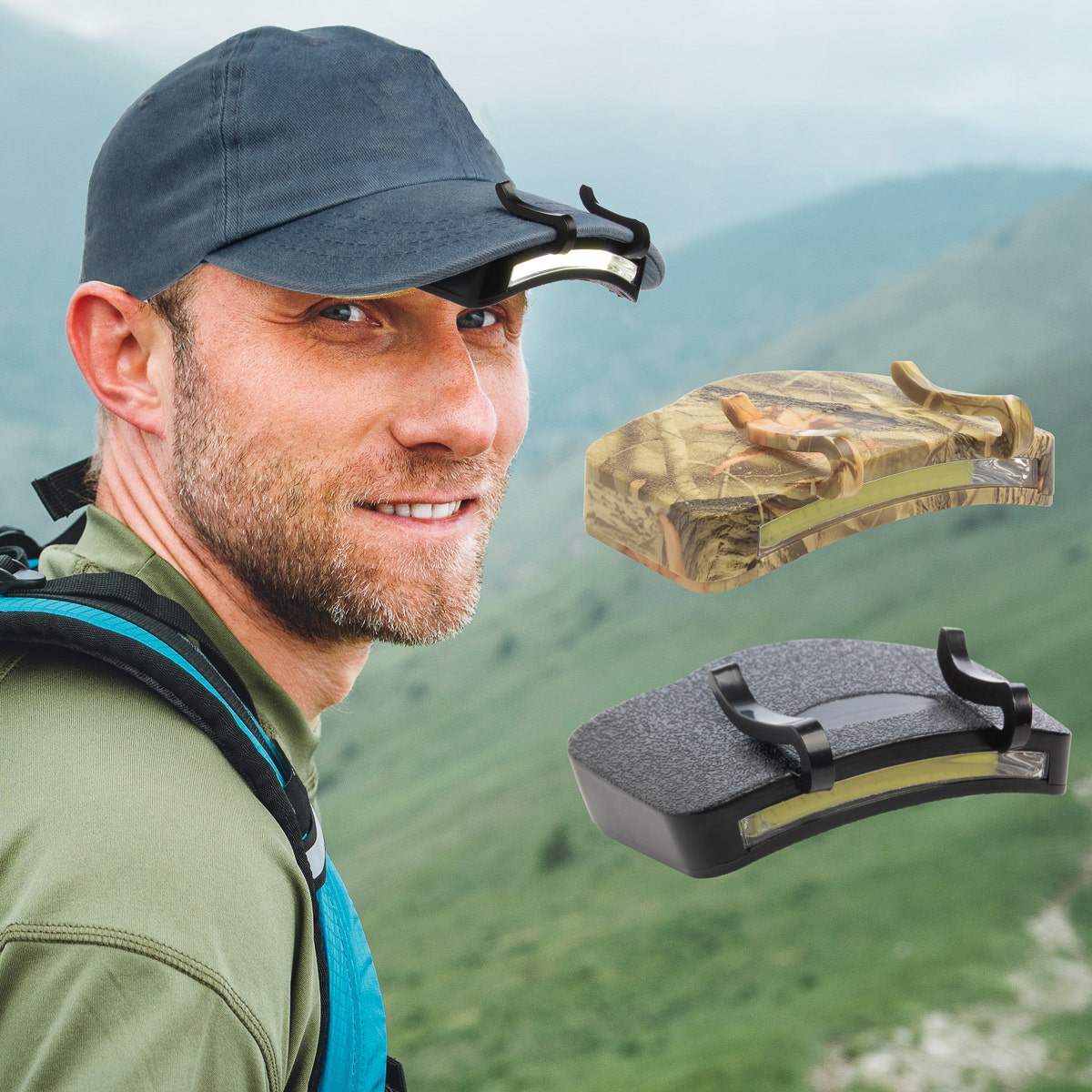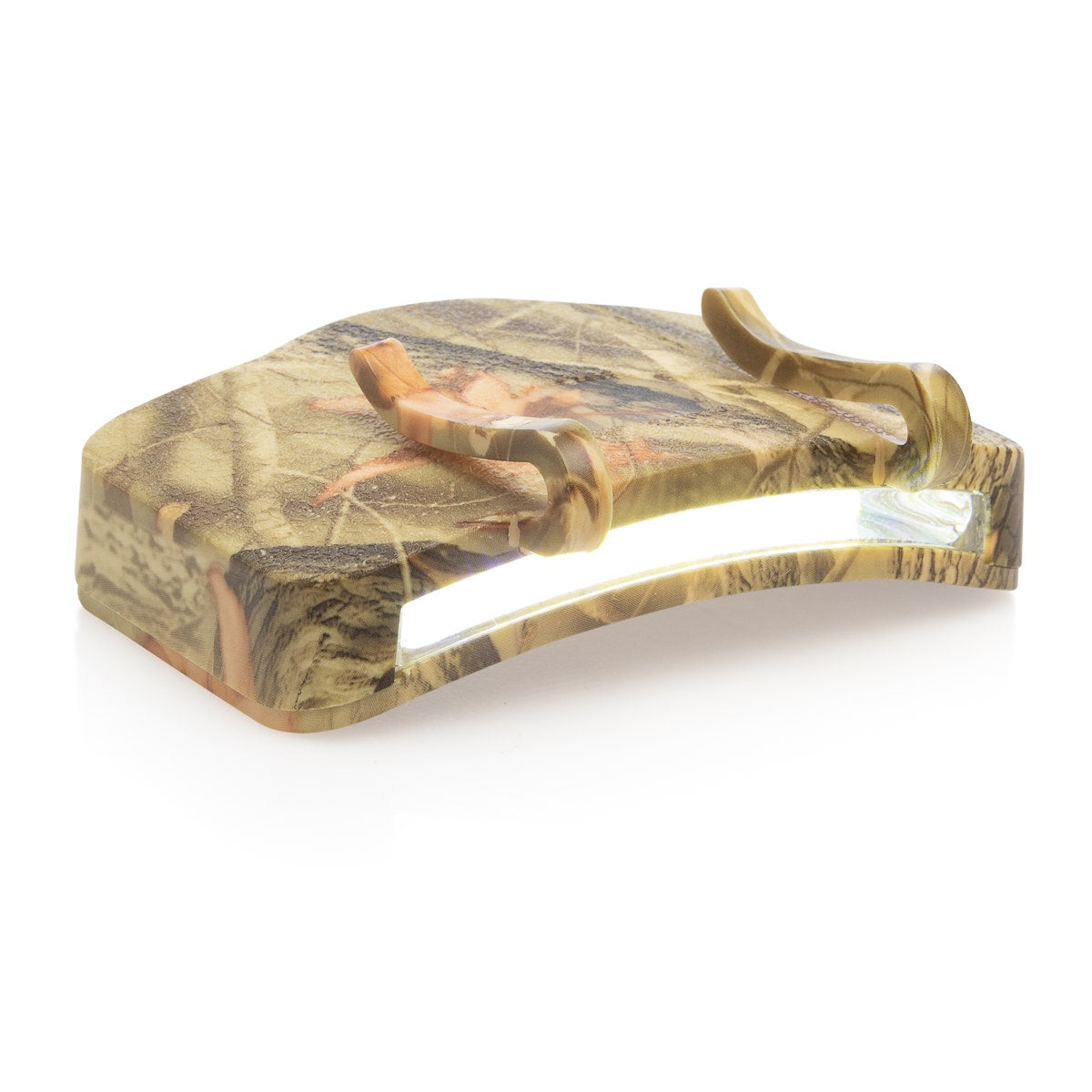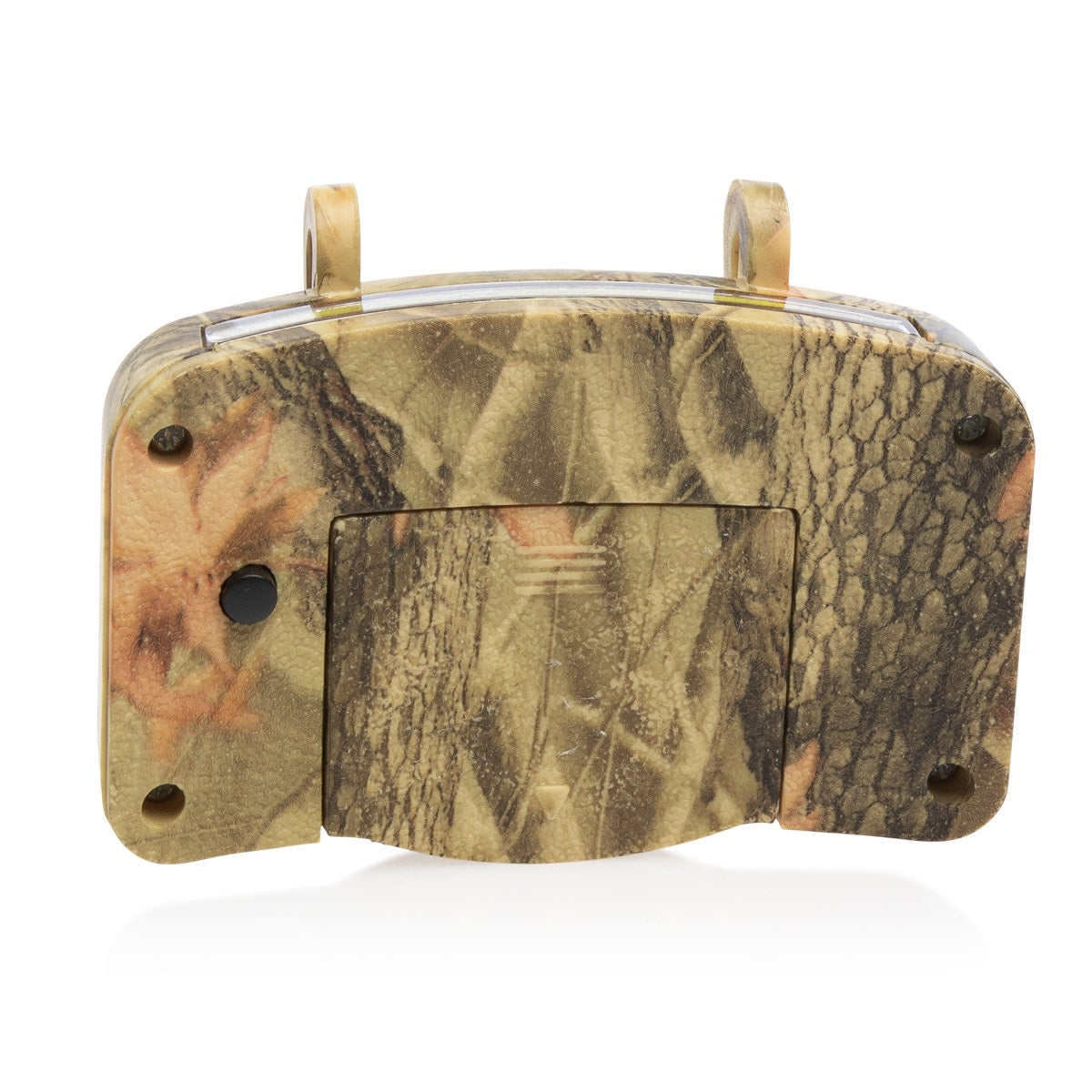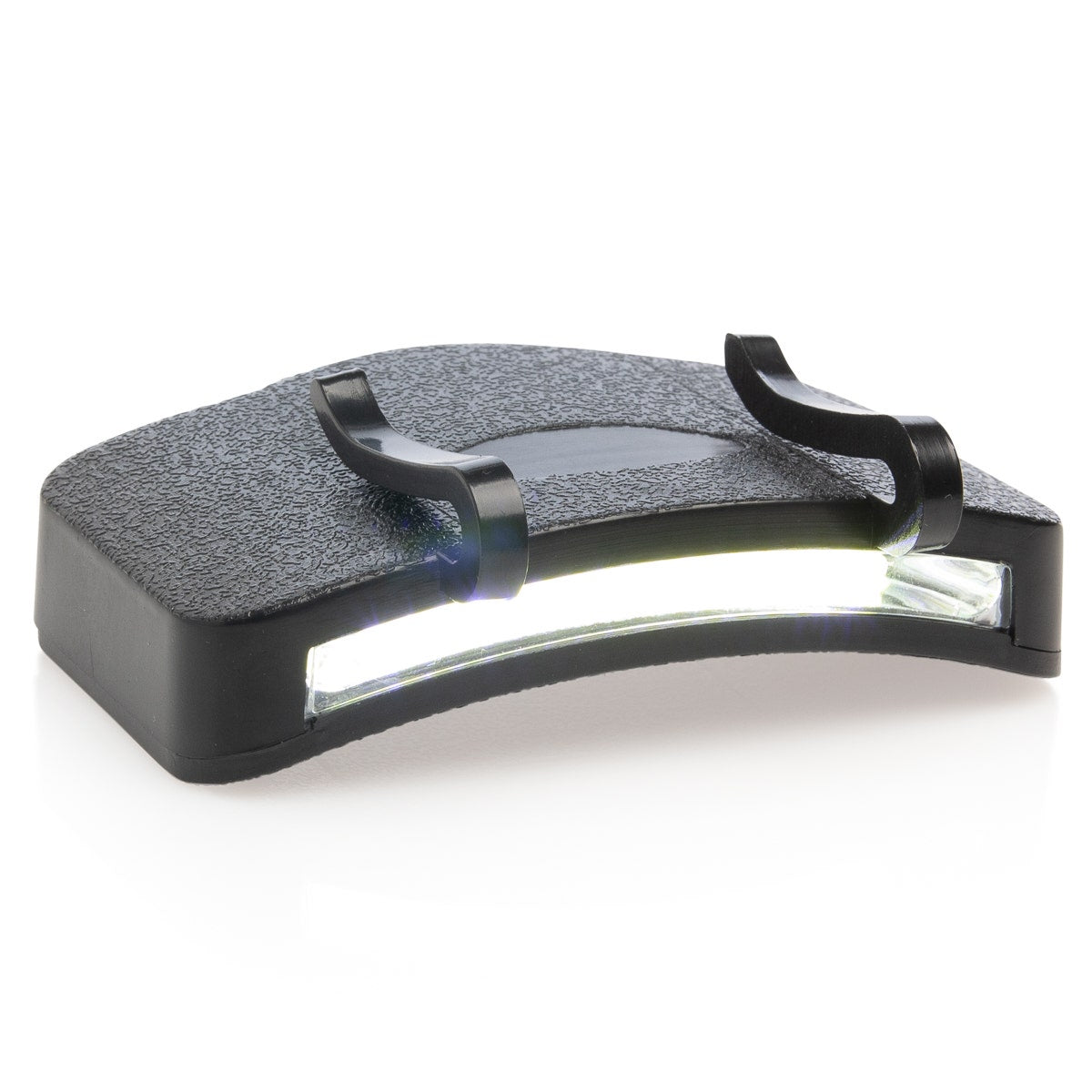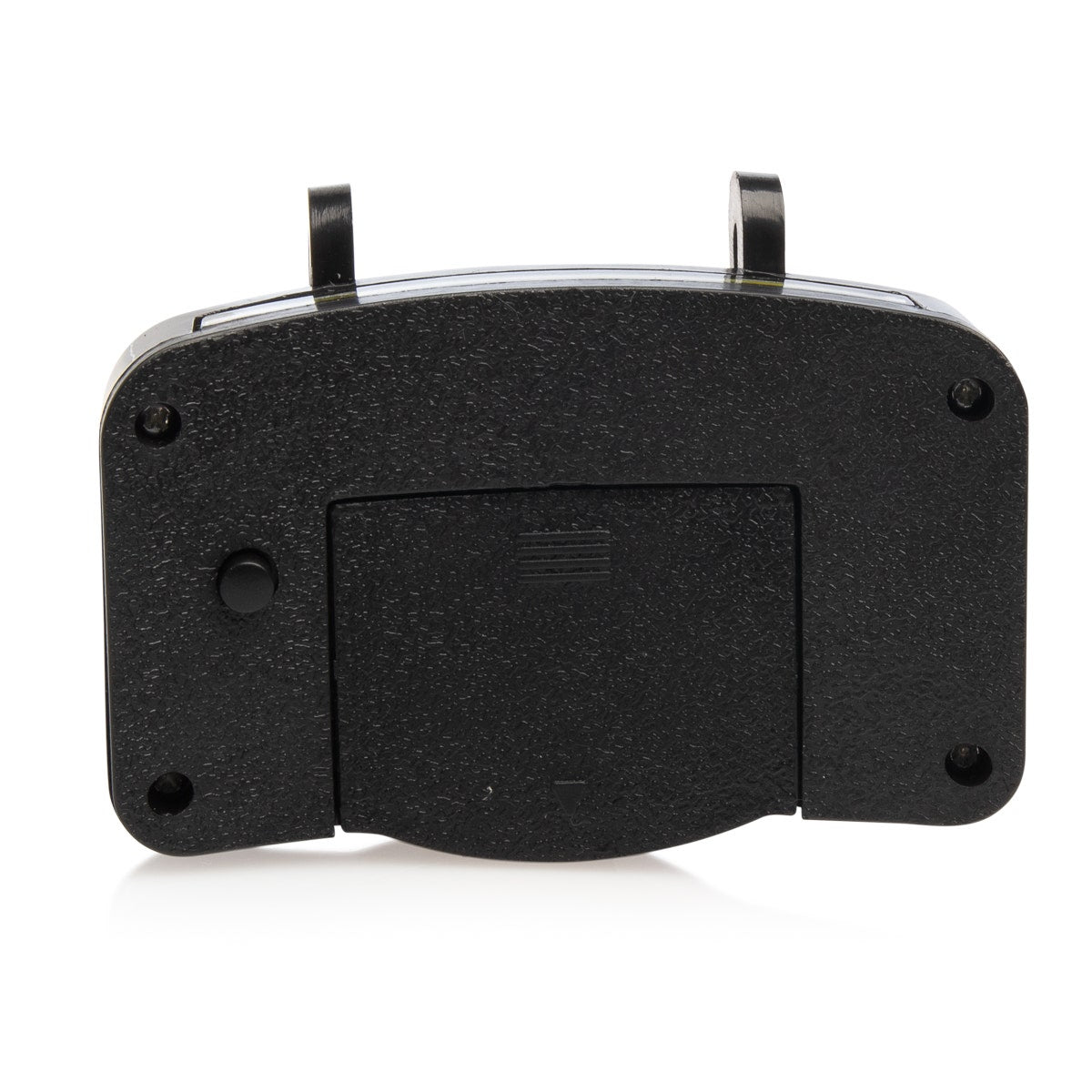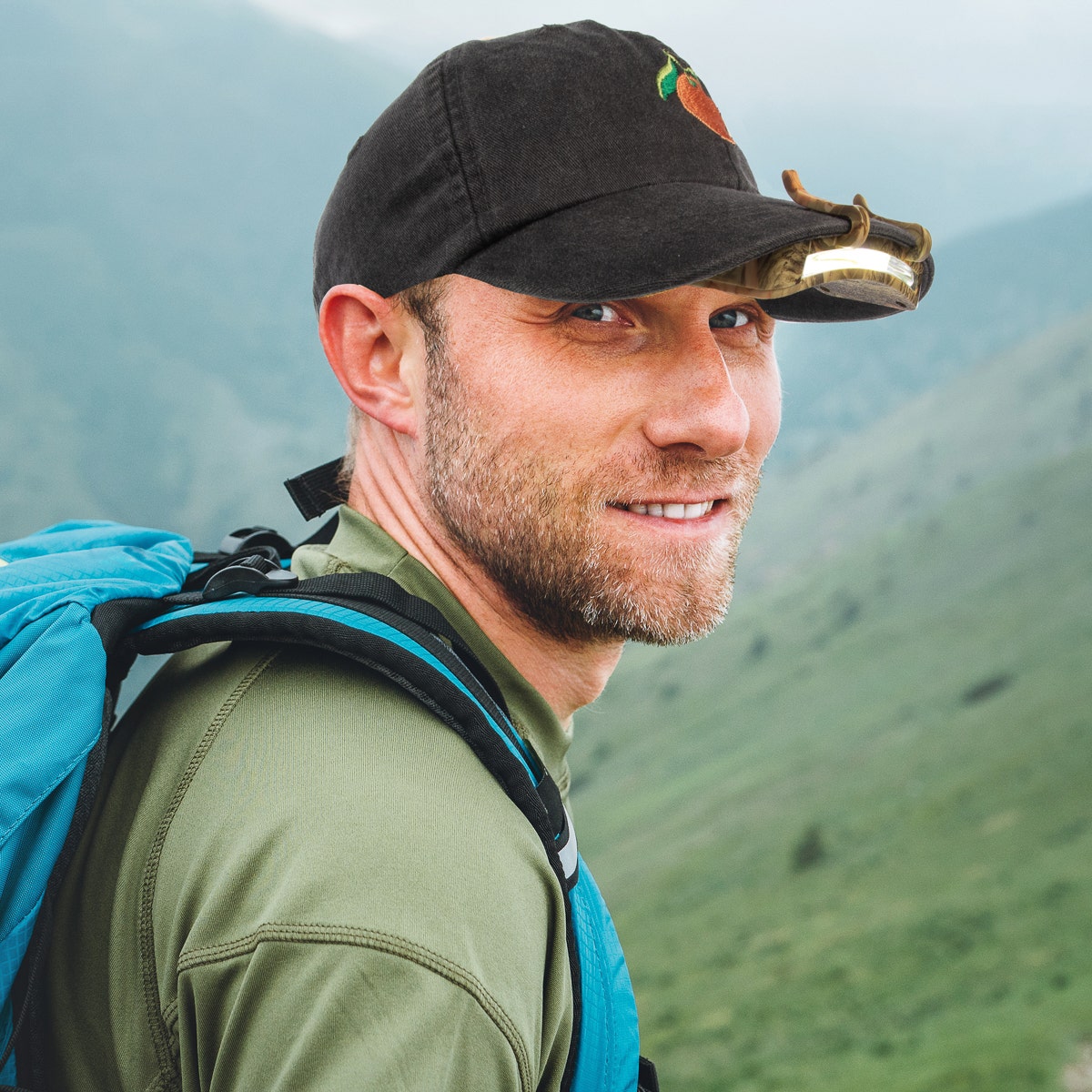 Super Bright COB Cap Light – Hands-Free LED Flashlight For Hat
Stronger than regular LEDs, this COB technology turns a ball cap into a high-power headlamp. For nighttime recreation, work, and safety, things will be brighter.
Brighter per inch than regular LED's, w/less glare
Clips easily underneath brim of most caps
No need to hold flashlight- frees up hands
Illuminates in any direction you turn your head
For nighttime hiking, camping, fishing, hunting
For auto repairs, building work, travel, safety
For power outages, blackout, emergencies, roadside
For exercise, walking, running, night vision
Good in workshop, work site, garage, basement, car
Lightweight, compact, durable, battery powered
(1) Super Bright COB Cap Light By Kentucky Tactical Supply, Model 70165, Choose Color, New
3.5"W x 2.25"D x 1"H (plus clip)
Fits standard cap brim
Plastic, Metal
Single push button On/Off
Uses (3) AAA Batteries (included)
Made in China
WARNING: This product contains chemicals known to the State of California to cause cancer and birth defects or other reproductive harm.