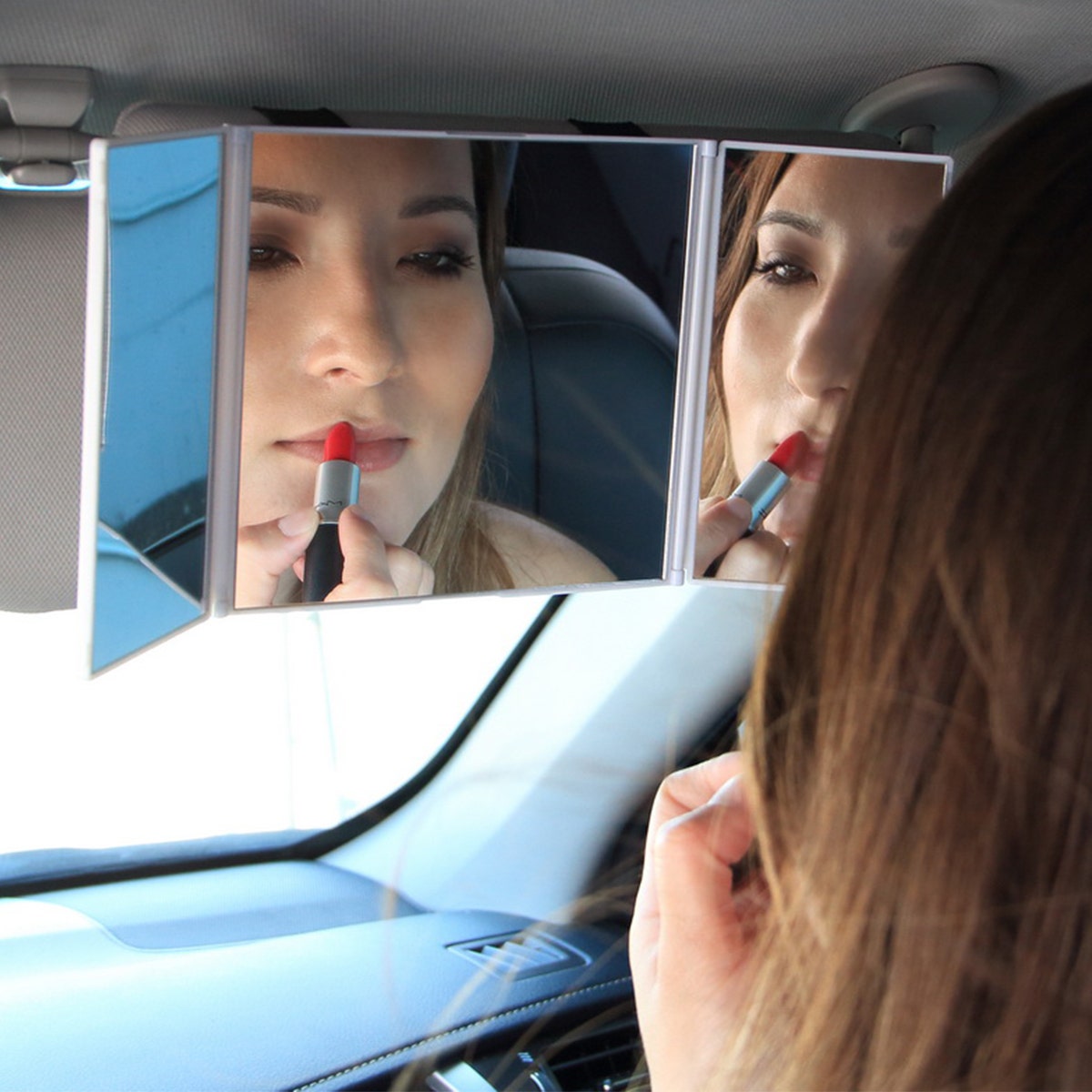 Trifold Car Visor Vanity Mirror - Secure, Adjustable Straps
Check blind spots for hair and makeup. This folds out to show angles missed by regular visor mirrors. It easily mounts to driver or passenger side in any vehicle.
Best mirror for vehicle interior–shows blind spots
Tri-fold design folds out to adjustable angles
Great for doing makeup, hair, putting in contacts
Mounts to driver or passenger side in any vehicle
Uses adjustable hook & loop straps to secure
Durable, holds tight, clear mirror surface
Fits various size mirrors; easy to attach & detach
Extra large mirrors, see everything you need to
Great accessories for car, truck, SUV, rideshare
Folds away flat & concealed when not in use
PROP 65 WARNING: This product contains chemicals known to the State of California to cause cancer and birth defects or other reproductive harm.
(1) Tri-Fold Visor Mount Vanity Mirror By Pilot, Black, New In Retail Packaging
Center mirror: 5.75"W x 5.5"H; Side mirrors: 2.75"W x 5.5"H; Open: 18"W x 5.6"H x 0.2"D; Closed: 6.25"W x 5.6"H x 0.25"D
Glass, Plastic
Made in China